Best MHW Iceborne Great Sword
Hidden Blade II – For Early Master Rank journey
Immovable Dharma – Shara Ishvalda Great Sword, good looking
Acid Shredder II – Easy to craft, meta friendly.
Safi's Shattersplitter – Blast Build
Safi's Venomsplitter – Poison Build
The Great Sword has been with the Monster Series since the beginning of time. There is always a novelty value when bashing the soul out of that dragon with a sword that you can only put on your shoulder.
Great Sword is straightforward to deliver the highest damage to the monster, no more, no less. Over time, it evolves with the ability to block – which is just an effort to make it more anime like – I think.
If you are new to the Great Sword, check out the video below by the infamous TeamDarkside. In this video, he demonstrating how high he can go with a single blow from the Great Sword.
With the release of Safi'jiiva Siege mission – The Red Dragon, console players have entered the Safi meta officially. In today, guide, we will also taken those new Great Swrod to the list.
With the nature of Attack focus, luckily, this will probably a short post, as all you need to check for a good Great Sword is the number of damage it offers.
MHW Iceborne Great Sword Build Guide Published!
Check out the build guide below
The best compilation of current mhw meta builds for Great Sword, including Frostcraft as well…
In-depth guide on MHW Build of Great Sword (Iceborne) Include Raw Damage Great Sword build…
Acidic Shredder II
See that blade tail? Do you think you cut it down and make a Great Sword? WRONG!
I want to point out the most disappointing thing about this Great Sword to start – The Look. The Great Sword that crafted from the Glavenus in the past is always aside to behold. But now, we got the classic Bone Sword with a green mesh as a hilt. Where is Vaal in this design? Where is Acidic Glavenus?
This makes it to my list because it is an agreeable meta build.
Acid Shredder II comes with 1392 Damage – The highest number in the entire tree (Before Guiding Land) With 0% Affinity, and the hidden element of paralysis, it is pretty a no-brainer to mix this in an Elementless build.
You can use this to farm the end-game with not so much of a hassle (Until you have all the required jewels)
Acid Shredder II Material
Vaal Hazak Hardclaw x 2
Acidic Glavenus Spineshell x 3
Acidic Glavenus Hardfang x 4
Glavenus Mantle x 1
PROS
CONS
– Highest Damage
– Sync with Elementless
– 0% Affinity
– Easy to obtain near end game.
– UGLY
– Low Sharpness
Immovable Dharma
If you don't like the look of the above, just pick this one. The Shara Ishvalda in Iceborne taken a lot of inspiration from the Shinto Buddism. And this weapon is the big evidence for that.
The Immovable Dharma definitely receives a lot more effort in its design, mimicking aflame with the blade.
This is one of those end-game weapons. This also comes with a quick boost to defense (+30) while offering 1344 Damage and Elder Seal. The 450 Hidden Dragon Element also made this suitable for an elementless build.
Immovable Dharma materials
Shara Ishvalda Tender Claw x 4
Shara Ishvalda Tender Scale x 6
Shara Ishvalda Tenderplate x 2
Shara Ishvalda Gem x 1
PROS
CONS
– Great Design
– White Sharpness
– Has two level 1 Jewel slot
– May take some grind to craft
– Lower Damage than the Acid Shredder II
Is that all? Can I play Elemental Great Sword?
Well, you can get away with the two blades above with just a simple setup anytime. As Great Sword players don't have other fancy mechanics like Phial Blast or Wyvern Blast. But if you want to change the pace here and there, you can also pick some of the below elemental Great Sword for a change.
Elemental Great Sword
Great Demon Rod – Rajang Great Sword [Lighting]
This is straight-up a design from Japan Folk-Lore of the Oni
The Great Demon Rod is definitely the highest attack Great Sword in Iceborne – 1488. However, with the focus on Lighting Elemental (180) Thi s weapon may not benefit from those monsters that are resistance to Lighting. As usual, this is a minus Affinity weapon (-15%) and require some tinkering before going full-blown.
Finally, you will need to beat the Tempered Rajang in Guiding Land to get the material for this one. Yes, let it drop to your mind, beating the Tempered Rajang…
Great Demon Rod's Material
Tempered Glimmerpelt x 3
Rajang Hardhorn x 3
Rajang Hardfang x 7
Gold Rajang Pelt x 3
The base Rajang Great Sword requires some typical parts of the monster, but the final upgrade needs you to beat the Tempered Rajang.
PROS
CONS
– Unique Design
– Highest Base Damage
– Level 4 Jewel Slot x 1
– Minus Affinity
– Hard to Craft
– Low Thunder Element
Infernal Executioner + [Dragon]
This is the newest addition to the weapon tree. Materials are coming from the Stygian Zinogre – the Dragon version of the classic Blue Wolf.
I don't have much to describe as this is pretty generic design (again) and doesn't seem too aesthetic to me. Infernal Executioner + comes with 1200 Damage and 330 Dragon Element.
Inferno Executioner + material
Tempered Dragonhold x 3
Stygian Zinogre Hardhorn x 2
Stygian Zinogre Hardclaw x 5
Stygian Zinogre Skymerald x 1
PROS
CONS
– Strong against Safi'jiiva
– Level 2 Jewel Slot
– Hard to craft
– Situational
Safi'jiiva Great Sword
Need a quick guide to the Red Dragon Siege?
Struggling with the Black Dragon? Check out the best ways to deal with Fatalis -…
Alatreon comes to Monster Hunter World Iceborne as Title Update #4. Be ready for the…
The list will be incomplete now without mentioning the latest meta king – The Red Dragon. For Great Sword (And all other melee weapons) you will get the following variant for the Great Sword
| | |
| --- | --- |
| Variant | Element |
| Safi's Hellsplitter | 150 Fire Element |
| Safi's Aquaplitter | 150 Water Element |
| Safi's Frostsplitter | 150 Ice Element |
| Safi's Boltsplitter | 150 Lighting |
| Safi's Draksplitter | 150 Dragon |
| Safi's Venomsplitter | 300 Poison |
| Safi's Bindsplitter | 180 Paralysis |
| Safi's Dreamsplitter | 180 Sleep |
| Safi's Shattersplitter | 300 Blast |
All of the Safi'jiiva Great Sword starts with 1296 Damage and 5% Affinity, as well one Level 4 Jewel slot.
For Safi's Great Sword, you should just go straight for Awaken Ability Attack VI (Highest) and follow with the remaining Attack V.
MHW Iceborne Great Sword Builds
As the damage was the main focus of the Great Sword, a typical Great Sword builds will have all those classic armor skills (Critical Eye Level 7, Weakness Exploit Level 3 – WEX, Master Touch…)
Builder Link (MHW Builder)
This build provides the below armor skills
Master Touch (3 Pieces Teostra Bonus)
Critical Eye Level 4
Handicraft Level 4 (Handicraft Charm Level 4)
Latent Power Level 2
Blast Attack Level 2
Weakness Exploit Level 1
Heat Guard Level 1 (Teostra Bonus)
This is mostly the base mixed armor for an optional Master Rank Great Sword build (or almost all melee weapons)
You get Master Touch from Teostra Set. The bonus is Latent Power level 2 from the helm. The alpha variant of the Helm also gives you Critical Eye Level 2.
The next goal is to find the jewel needed for Attack (Level 4) and maximum Critical Eye (Level 7). In Iceborne, there are new level 4 jewel with consist of two different armor skills or provide 2 points of Skills at the same time.
While stuff like Defense Jewel Level 4 (Give 2 points in Defense Up) comes pretty common. The higher tier jewels like Critical/Attack Jewel is entirely depended on your luck.
For Great Sword, including Agitator is also a quick option to boost the DPS. Again, you will need Agitator Jewel to do this. Below are some meta builds
Tribute to the r/MonsterHunterMeta for the build
Also, check out the awesome mhw builder by honeyhunterworld. The new builder for Iceborn can be accessed here.
Which one should you pick?
While it is is the meta for Great Sword to focus on Raw Damage. Elemental Build can also pretty fun to play. In the end, just choose the one you are comfortable with.
If you tired of all those mechanic of the technical weapons (Guard Point, Kingsect Cloud, Wyvern Fire….) and want a weapon with focus on just the damage aspect. The Great Sword is definitely the choice. You could never go wrong with the generic-looking Acid Shredder II, but if you need some blast and firepower, considering the Shatter Variant of Safi'jiiva Great Sword.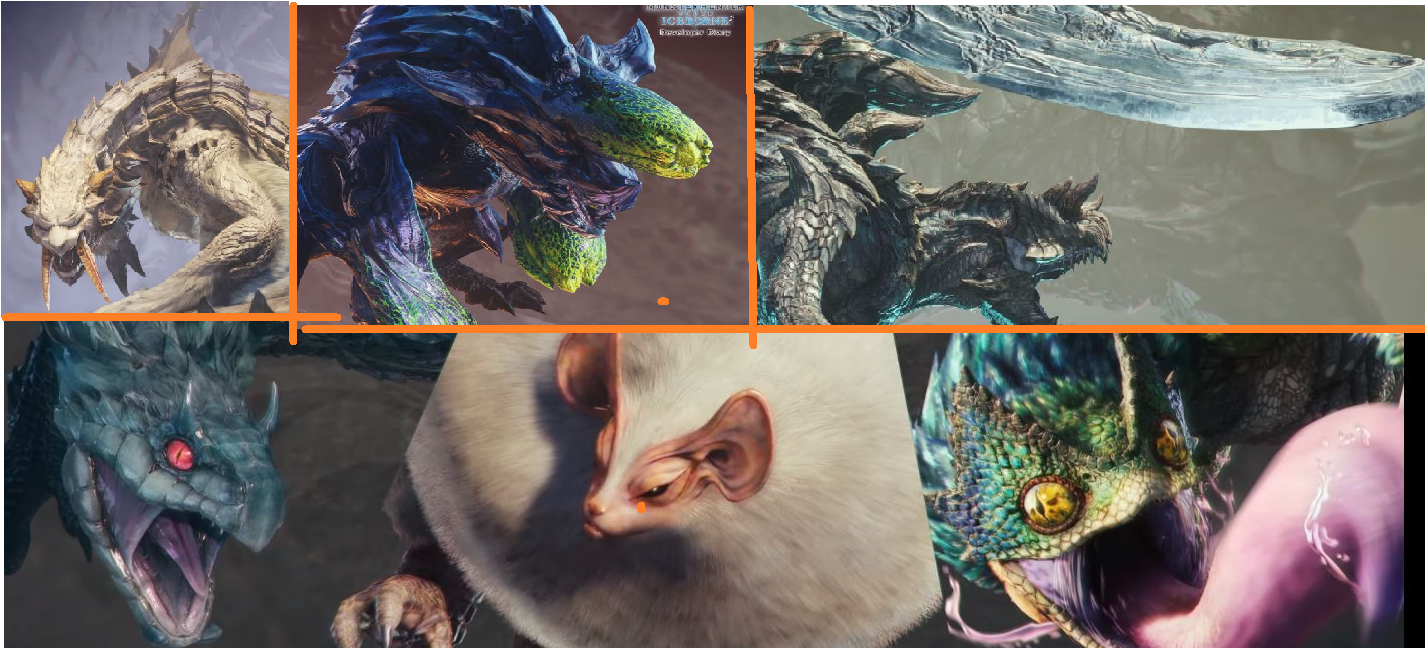 MHW Iceborne changes confirmed so far: Monsters come back from the previous series: Barioth, Brachydios,…