A quick guide for Iceborne Glavenus!
Let;s craft yourself an armor set that upgrade the Maximum Might armor skill
Looking for the best bow in MHW? Below is a quick list of the current best bow: Best MHW Bows (Pre Iceborne) Anja Arch III [Read more]
So Capcom just dropped a fresh trailer for MHW Iceborne just a while ago featuring the Glavenus. As usual, the trailer is more like a [Read more]
Monster Hunter World: Iceborne Expansion will be released on September 6th for console players.  Check out the latest changes here! Not sure how your belove [Read more]
MHW Iceborne Expansion will be released on September 6th for Consoles! Dual Blades become more powerful with the Slinger Burst ability! Check out the latest [Read more]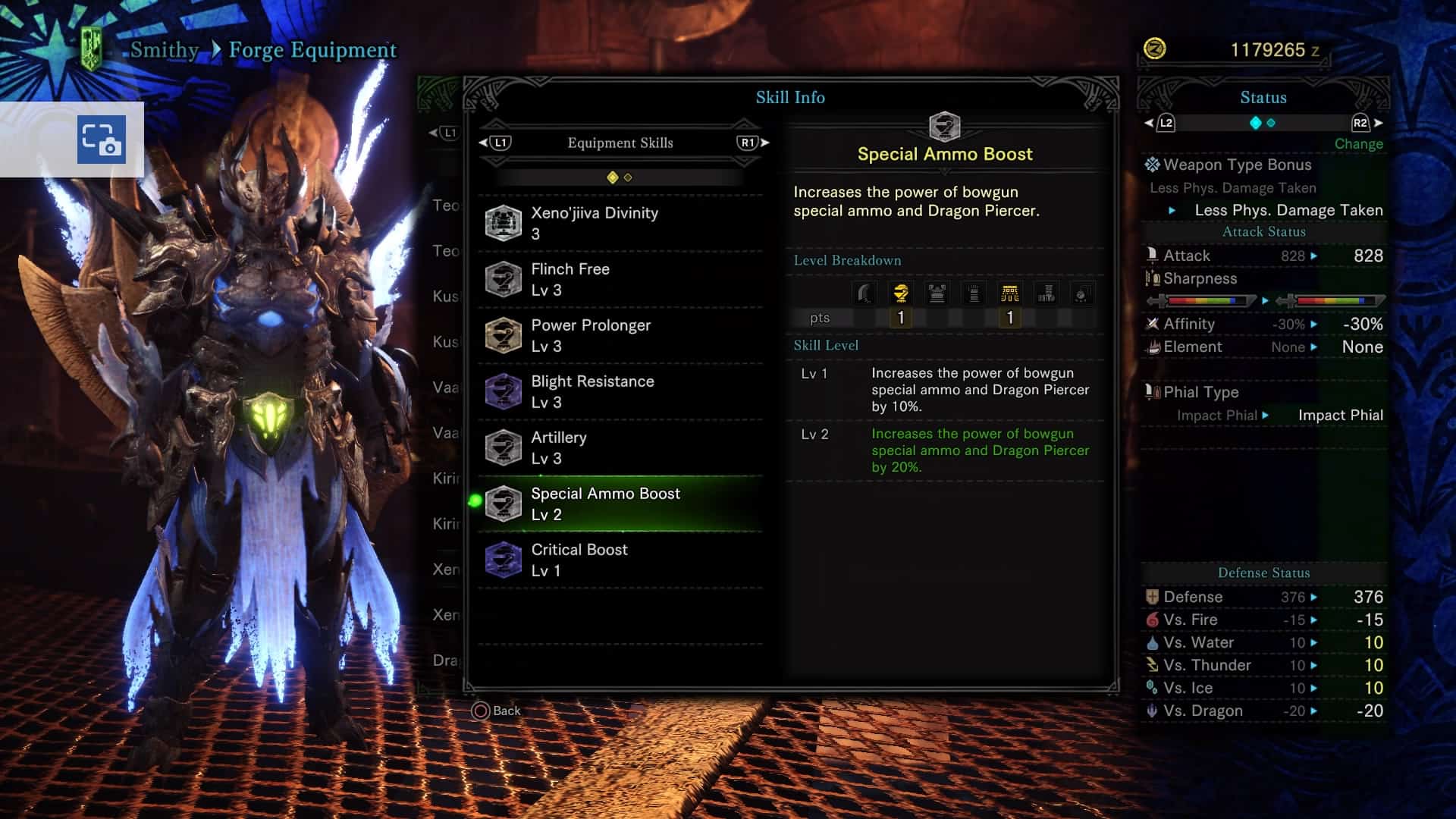 Monster Hunter: World – Armor Skills Will be updated regularly for an easier look of current armor skills and the builds associated with it. Welcome [Read more]
While not all events are big updates. This Wild hunt collaboration takes up around 2 GB after downloaded on my PlayStation system. And it finally [Read more]
We all know him, the classic Lizard that was designed for the new hunters. He weak to all elemental attacks can be put to sleep [Read more]
With that heavy stuff out of the way, let's try something new, lighter, faster and also flashy this time around – Monster Hunter World Light Bowgun.
After tinkering around with Heavy Bowgun. I thought I could continue with the Light Bowgun and call it a day. But why not try to mix thing up with another close combat weapon just for the sake of diversity?
Viewing through my materials and gauging on the interest, Switch Axe got my attention, and I picked this weapon for today.