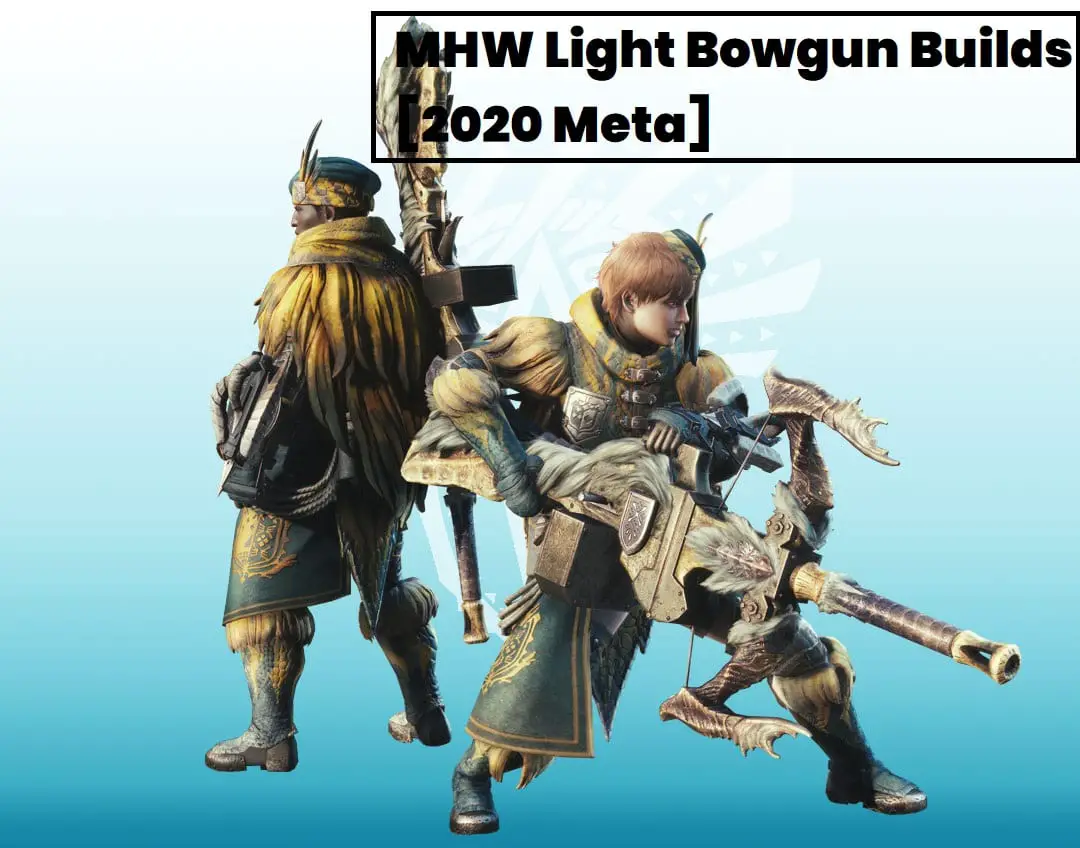 With the latest update to Kulve Taroth in Master Rank, MHW Light Bowgun got a slight change to the meta.
Way back in 2019, the meta for Light Bowgun was Taroth Blitz Support, this is thanks to the overall round purpose of this Light Bowgun as well as the strong support for Normal 2 Rapid Fire.
Kulve Taroth update in Master Rank allow you to upgrade this Light Bowgun with the golden beast's materials – which give it more power to deal with Master Rank Monsters
MHW Light Bowgun Build – Armor
The main armor set for a LBG build in Iceborne is still a combination of the Safi'jiiva armor set with the new Raging Brachydios Armor
The full set give you a boost to Agitator and Critical Boosts.
MHW LBG Jewels
Release/ Vitality Jewel 4
Forceshot Jewel 3
Tenderizer Jewel 2
Expert Jewel
MHW Light Bowgun Builds Compilation
Before Taroth Blitz "Support" LBG users mostly settled with the Lightbreak Gun – which is crafted from Raging Brachydios
Raging Brachydios also provides a set of meta weapons for almost all 14 weapons of Monster Hunter World Iceborne. Check out the previous Charge Blade build.
Spread Light Bowgun Build
The Safi's Drakshot is still the best for Spread Ammo. Combine this with two pieces of Raging Brachydios Beta (Chest and Waist) for a boosts to Agitator as well as unlocking the Agitator Secret
The rest are Safi'jiiva Armor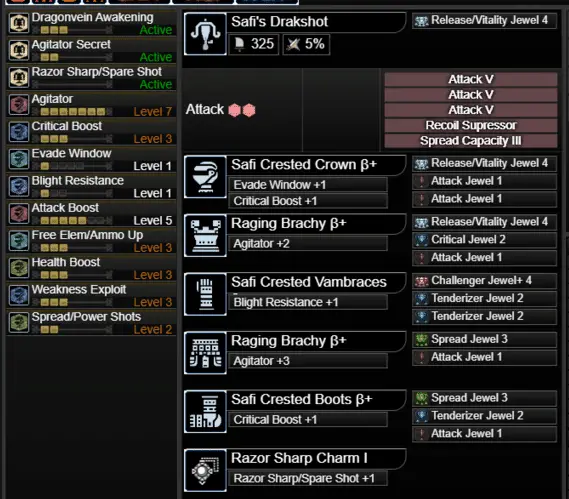 Rapid Fire Light Bowgun Build (Normal Ammo 2)
This is the spotlight for Taroth Blitz "Support" After upgrading the base weapon, the damage for this Light Bowgun will be updated to 325 – which is enough to enhance the Rapid Fire attribute.
Armor are still the same for this build. Below are the jewels needed for this build
Forceshot Jewel 3 (This is to power up Normal Shot – your main damage source, with Iceborne, you also got two more levels to fill this skill
Release Jewel is used for more Ammo upgrade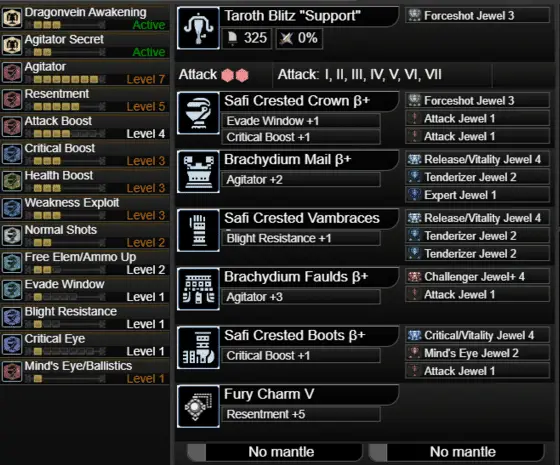 The previous variant for this build is the Lightbreak Gun – which let you use Normal Ammo 3 with Rapid Fire.
Sticky Light Bowgun Build
If you prefer a little more crowd control Light Bowgun, then this build can be a good option. Sticky Ammo can deal stun damage to monsters, which is easier to do with Light Bowgun shot to the head.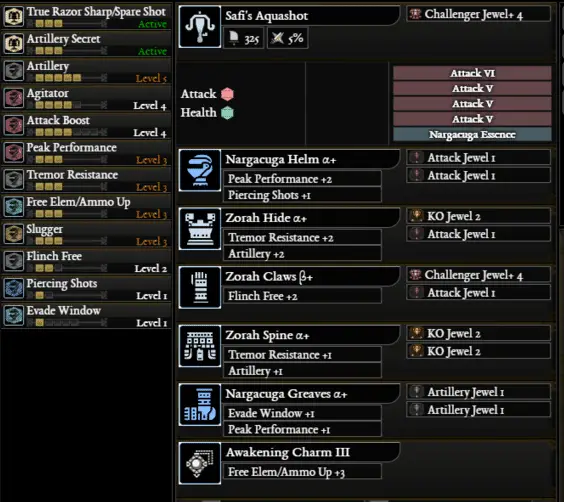 For Sticky Ammo focus build, you will need the Master Rank Zorah armor as this set provides you the power of Artillery upgrade (Level 5) which enhances your Sticky Shot.
Nargacuga Helm and Leg are used to have Spare Shot – which will give you a ton of ammo to knock the monsters out.
This build is also pretty easy to get compare to the like of Safi'jiiva armor builds.
Elemental Light Bowgun Builds
Below are the list of best elemental Light Bowguns
| | |
| --- | --- |
| Adept Stormslinger/ Kjarr Blitz "Thunder" | Thunder (Bolt Jewel Level 4) |
| Safi's Aquashot | Water |
| Safi's Frostshot | Ice |
| Fulgurshot II | Fire |
Conclusion
The Taroth "Blitz" Support returned as one of the best Light Bowgun in Monster Hunter World. You can quickly upgrade this Light Bowgun with Master Rank Kulve Taroth materials.
If you don't like the new Lightbreak Gun from Raging Brachydios, you got yourself a new shiny toy to play with.
Tribute to the reddit shared Meta LBG Build here