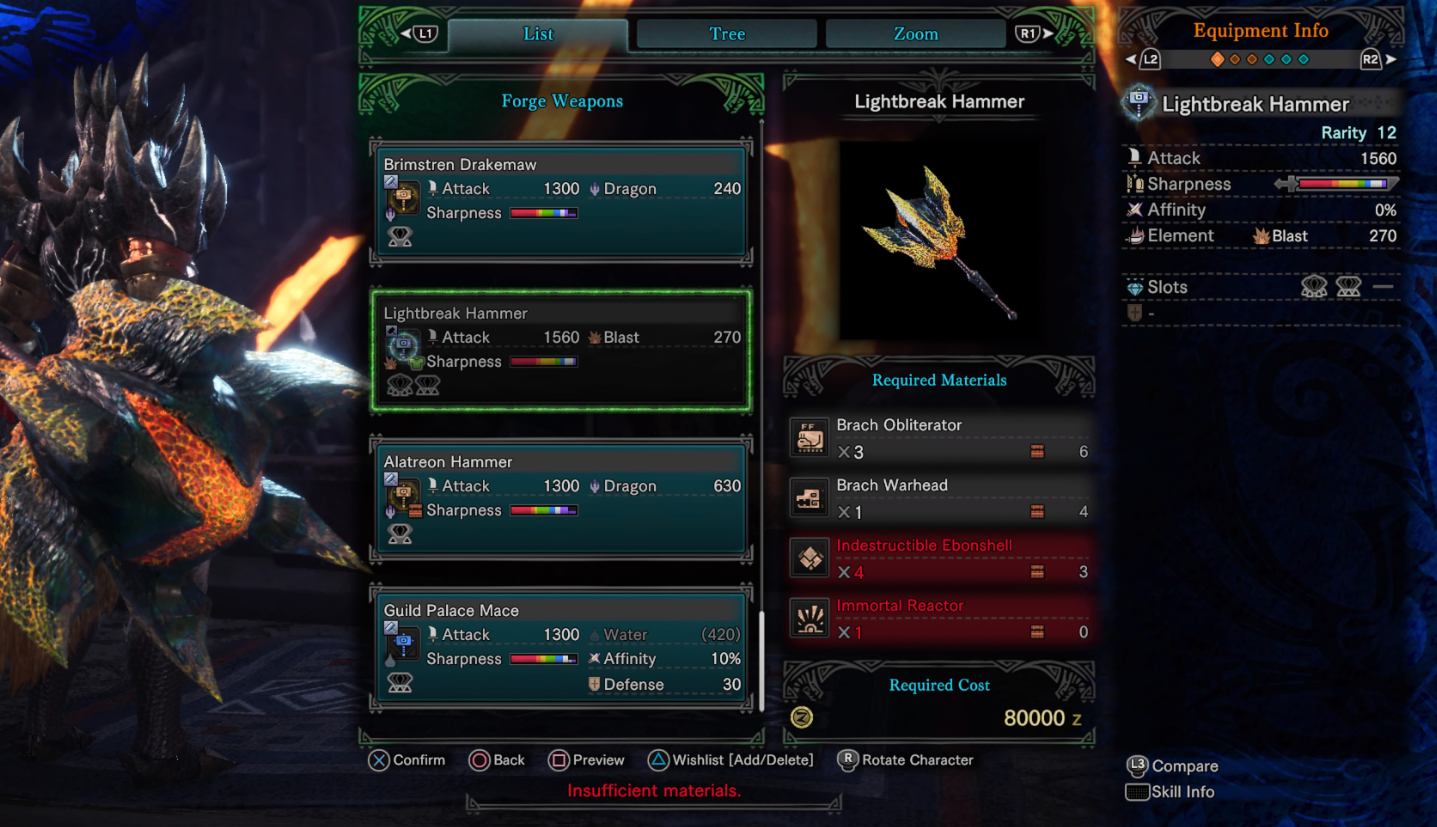 Best Hammer in MHW Iceborne (Update 14.0, Alatreon/Frostfang Meta)
Lightbreak Hammer
Safi's Shattercrusher
Alatreon Metamorph
Kjárr Hammers
This list will be an updated version of my obsolete best Hammer guide. Below are the best Hammers in the current MHW Meta.
Raw Damage Hammer
These hammer does not deal elemental damage, but comes with powerful base damage and affinity, which syncs pretty well with the current meta build of Master Touch and Agitator.
Safi's Shattercrusher
The Safi'jiiva Shattercrusher is one of the easiest options to pick when it comes to Meta Hammer. Safi'jiiva Hammer – similar to other Safi'jiiva weapons, allow you to pick out one of the five skill to enhance its power. As a blast weapon, you can go on full-blown damage mode with all Five Attack Up, or if you prefer some more Affinity, 2 Affinity V can do the trick.
How to get Safi's Shattercrusher
Beating Safi'jiiva will give you three rewards to pick from, depend on your luck, one of them could be Safi's Shattercrusher!
At Awaken level 23, the eye will open!
PROS
CONS
– Unique design
– Customizable skill to enhance the weapon's power
– Easy to use
– Not good for Alatreon
– Low Sharpness
Lightbreak Hammer
---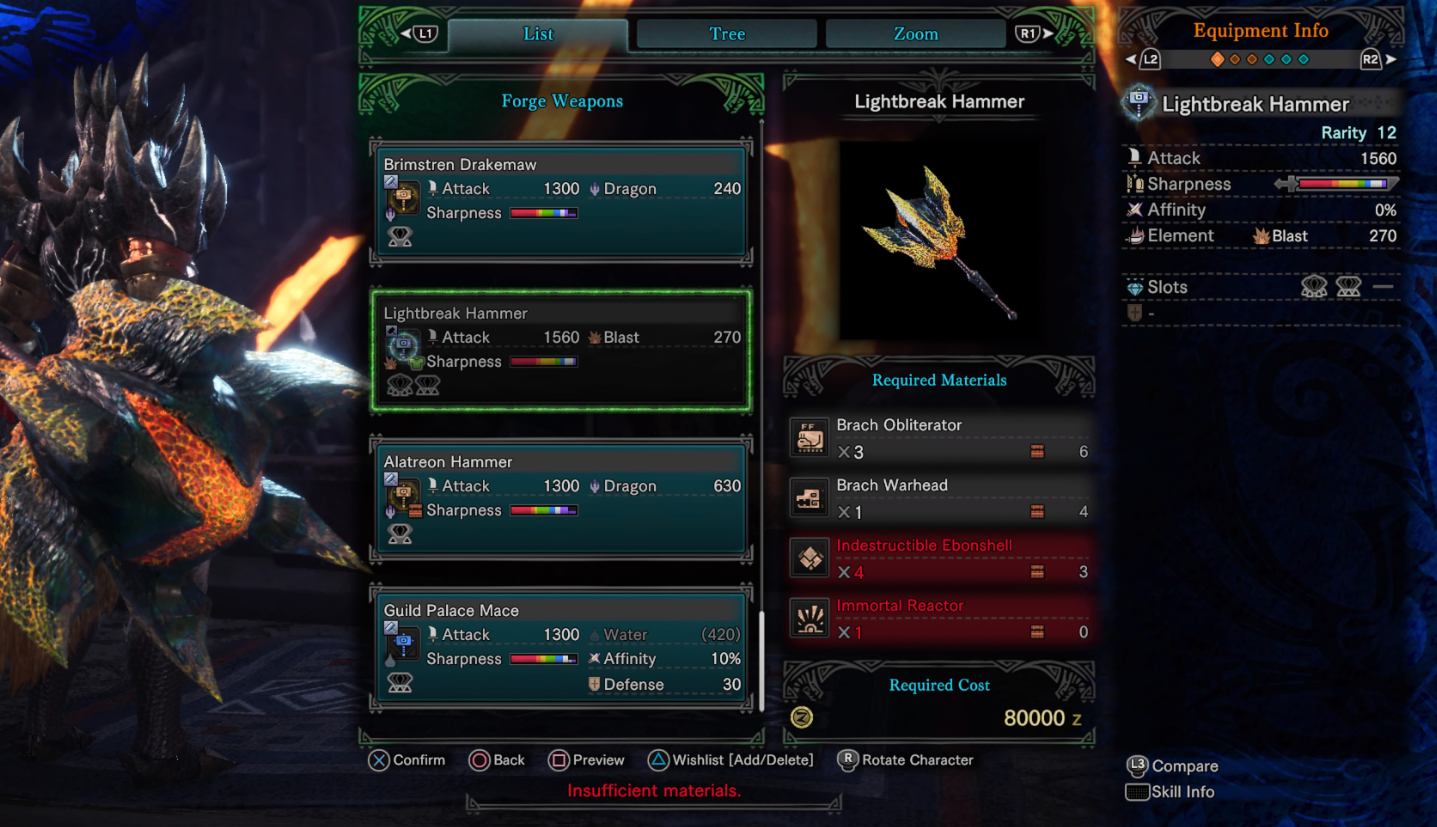 If you don't like the lengthy Safi'jiiva Siege, but still want a decent blast weapon, then facing Raging Brachydios is your only option. This upgrade version of Brachydios provides you the material for Lightbreak Hammer.
Lightbreak Hammer has higher base damage compare to Safi's Shattercrusher but is outmatched if you add all 5 Attack Up into the Safi's Hammer.
However, the damage can be compensated by Coalescence (From Phoenix Jewel 3) This hammer also has higher Blast status, making it's more viable for solo play.
Despite the powerful attack, don't even think about facing Alatreon with this weapon. You are committing a crime against the hunter association.
How to get Lightbreak Hammer
Beat Raging Brachydios, cut it tails, harvest it's reactor >> Lightbreak Hammer
PROS
CONS
– Look awesome
– High Base Damage and Blast
– Easier to get compare to Safi's Shattercrusher
– Does not work on Alatreon!
– Have you tired of using Blast?
Elemental Hammer
---
Never think about using an elemental hammer build? Think again!
The introduction of Alatreon has forced many hunters to adopt some kind of elemental builds for their weapons. Hammer is not out of this change, even though Kjárr Hammer is generally the most viable approach for an ok elemental build, there are still some other contender if you don't like the Golden Empress…
Kjárr Hammer "Gyre" & "Ice"
These two Hammers are your best option against the mighty Black Dragon. Come with Critical Element, you don't need a specific armor set to have a good Elemental Build, a typical Master Touch + Agitator Build (From Teostra & Raging Brachydios Armor) and some offensive jewel and you are good to go.
How to get Kjárr Hammer
Eternal Gold Rush is the fastest way to get Kjárr weapon now. Make sure to collect these two first!
PROS
CONS
– Critical Element
– Easy for elemental build
– Take some grinding to get
– Low Sharpness
– Require a decent build
Polaris Bash
If you look for a quick weapon to face against Alatreon, but already dismantle all the Kjarr weapon, then Frostfang Barioth can save the day. A quick hunt with this guy gives you the material for the best Ice Hammer in MHW Iceborne.
Polaris Bash has 15% base Affinity, with 660 Ice Damage, you can use this with Safi'jiiva Armor for a boost to elemental damage, but this approach require some good skills with the Hammer as you will need to counter the Dragonvein's Awakening HP drains.
PROS
CONS
– Easy to get
– High Affinity
– High Ice Damage
– No Jewel Slot
– Low Base Damage
Alatreon Metamorph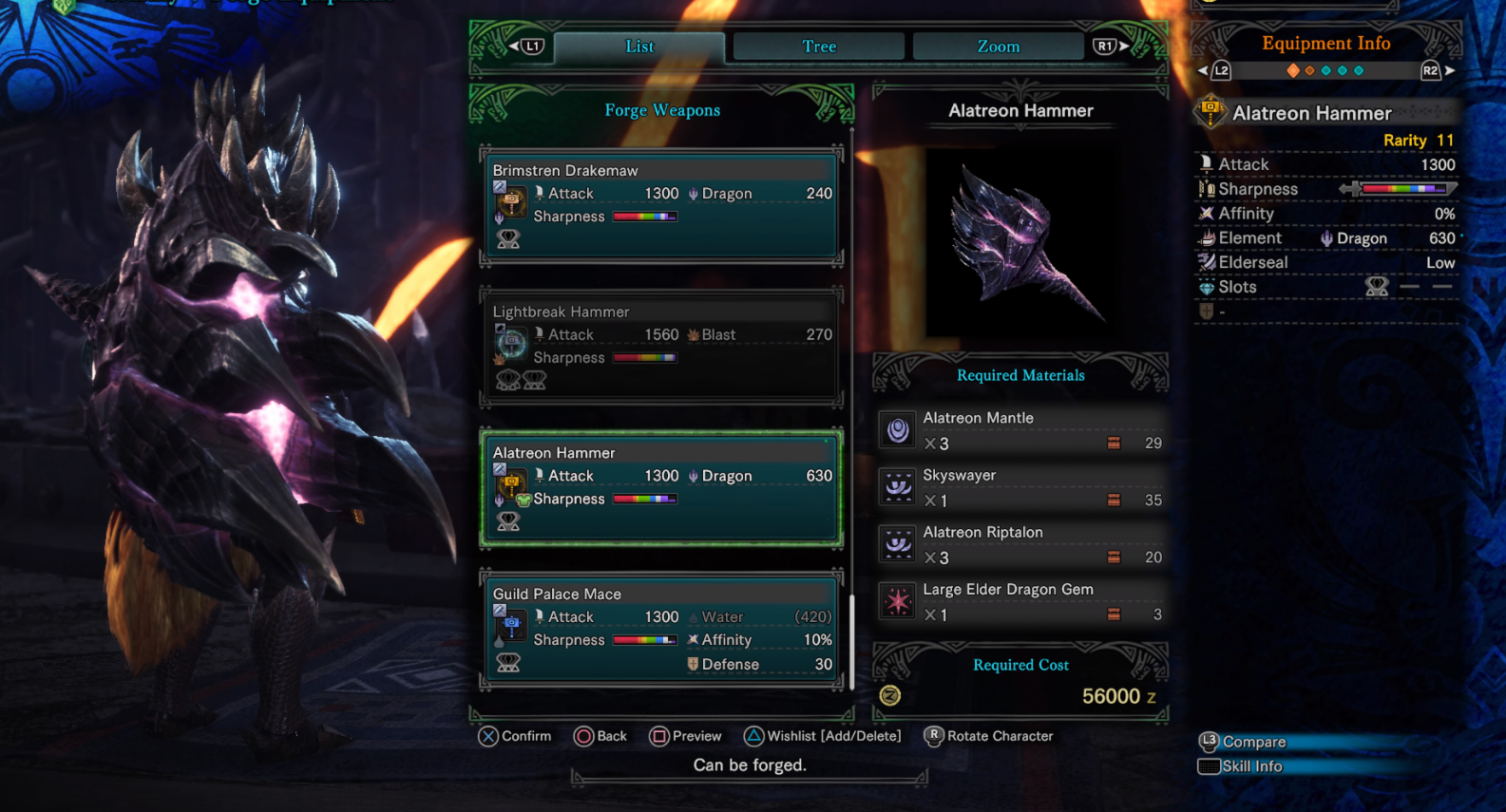 This is the best Dragon hammer in MHW at the moment, period.
How to get Alatreon Metamorph
Beat Alatreon or Die Trying..
PROS
CONS
– High Base Damage
– Universal
– Only shine when pairing with Alatreon's Armor
– No Level 4 Jewel slot
– Hard to get
Notable Mention
---
These hammers are fun to use mid game, but loose effective near the end of the game, still good to pick up though!
Royal Cross Mace
The Guild Palace weapon can easily earn the best looking weapon on this list. You can get the material for this Hammer by completing the Event Quest
Royal Cross Mace has a hidden Water elemental, which is pretty good when you need this against Lunastra or Teostra, the Level 3 jewel can also be used for Phoenix Jewel. Are you sure you want to dismiss it?
Safi's Dreamcrusher
Like it's name, this hammer is used for the infamous Sleep >> Wake Up combo. Safi's Dreaamcrusher is often used with a comfy build for farming runs in the Guiding Lands. Imagine bashing the monster to sleep and repeat the cycle again!
What is the best hammer to use?
For a more general approach, you can always use either Safi's Shattercrusher or the Lightbreak Hammer. The damage difference of these two is not that significant unless you yourself are one of the vets of the mhwmeta community!
Depend on the monster you are facing, you can follow a Megaman style boss fight approach to get all the Hammer above
Guild Palace Hammer Quest (Barioth) >> Frostfang Barioth >> Raging Brachydios >> Alatreon
This is the easiest way to get to the meta without beating Safi'jiiva. While the Safi'jiiva siege is pretty straight forward, it can be time-consuming to get the Safi'jiivva weapons that you wish for.