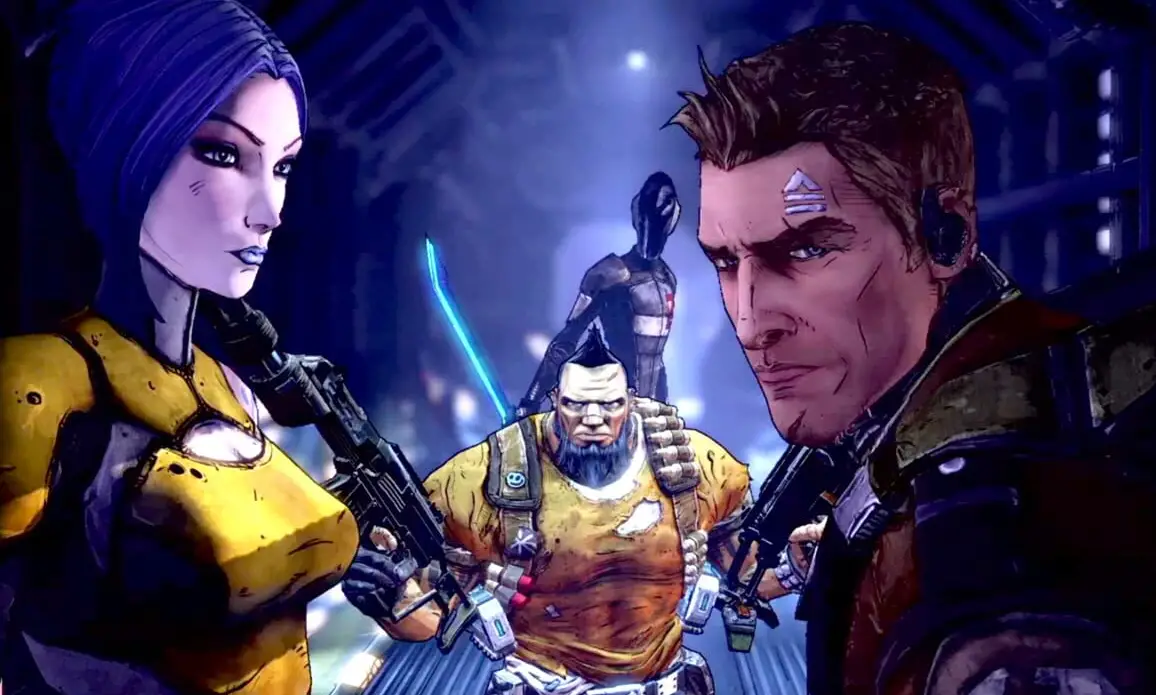 Nintendo Switch
Release On 29-May-2020
The Borderlands Legendary Collection versions of Borderlands: Game of the Year Edition, Borderlands 2, and Borderlands: The Pre-Sequel comes complete with loads of extra content, including the following major add-ons:
Borderlands: Game of the Year Edition
The Zombie Island of Dr. Ned
Mad Moxxi's Underdome Riot
The Secret Armory of General Knoxx
Claptrap's New Robot Revolution
Borderlands 2
Captain Scarlett and Her Pirate's Booty
Mr. Torgue's Campaign of Carnage
Sir Hammerlock's Big Game Hunt
Tiny Tina's Assault on Dragon Keep
Mechromancer Pack (play as Gaige)
Psycho Pack (play as Krieg)
Borderlands: The Pre-Sequel
Claptastic Voyage
The Holodome Onslaught
Baroness Pack (play as Aurelia)
Handsome Jack Doppelganger Pack (play as "Jack")
---
Shooter
Borderlands Legendary Collection Screenshots
---
Borderlands Legendary Collection Trailers & Gameplay
---
How much will Borderlands cost on Switch?
This collection will cost around 49.99$ (Physical Edition) As this collection contains all three major releases of Borderlands Series, you will need to have around 42 GB free space to hold all of it.
Borderlands Overview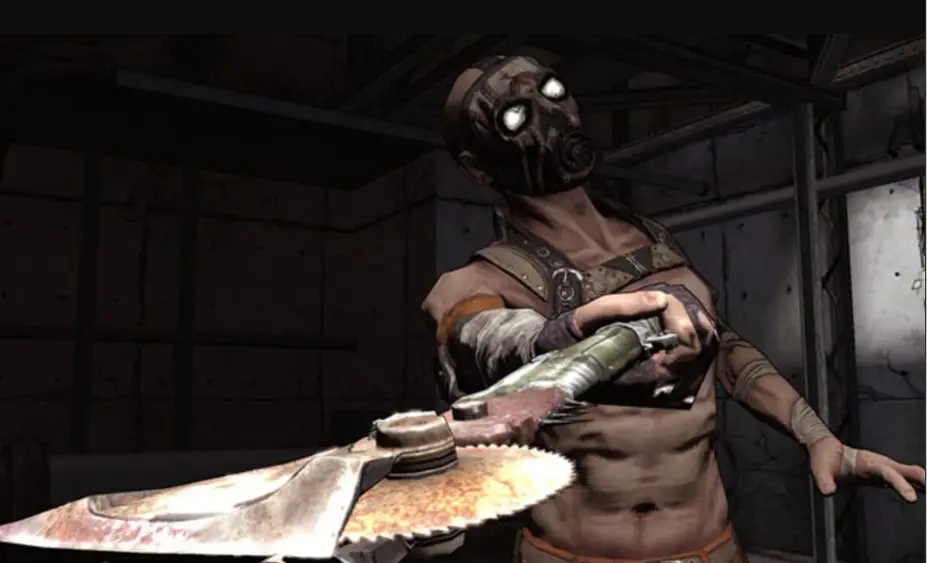 Initially released in 2019. Borderlands surprise the gaming world with the combination of two seemly unrelated genres: Diablo-like Action-RPG Looter and FPS. Turn out this is a huge success. Borderlands 1 features a randomly generated loot system, where all guns come with different stats and bonuses.
This opens ways to several different builds in Borderlands and provides players with countless hours of coop play through the vast world of planet Pandora.
The only downside of Borderlands 1 is probably it's easily forgotten story. Most players agree that it is just an excuse for shooting and looting the sh***t out of everything.
The success of Borderlands also put this guy into fame.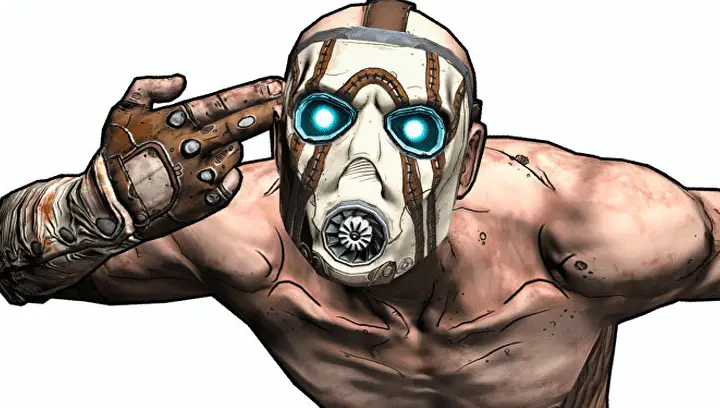 Borderlands 2 Overview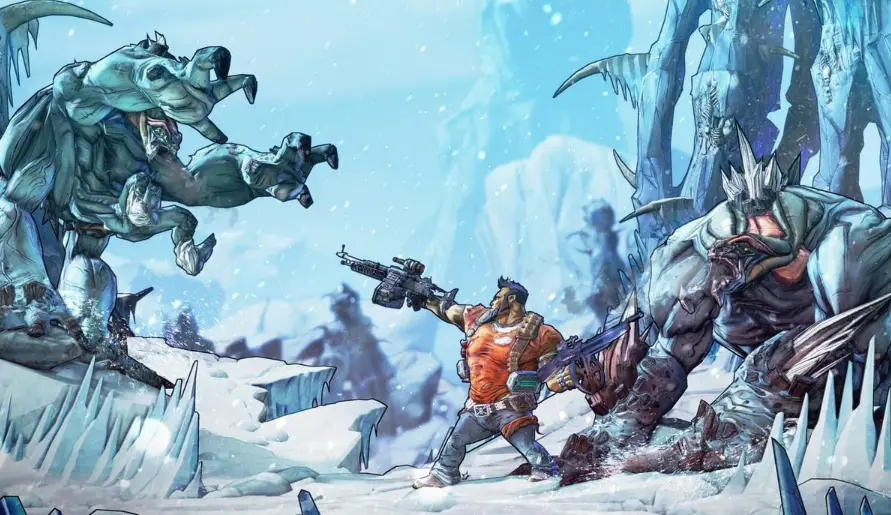 Borderlands 2 was released in September 2012 for all platforms. Follow the success of the first entry, this sequel introduces four new classes to the game. All previous characters in Borderlands including the playable ones return as NPC.
The DLCs of Borderlands 2 also introduce two new characters: Gaige the Mechromancer and Kriege the Psycho.
Borderlands 2 was praised again for it's an improvement over Borderlands.
Borderlands: The Pre-Sequel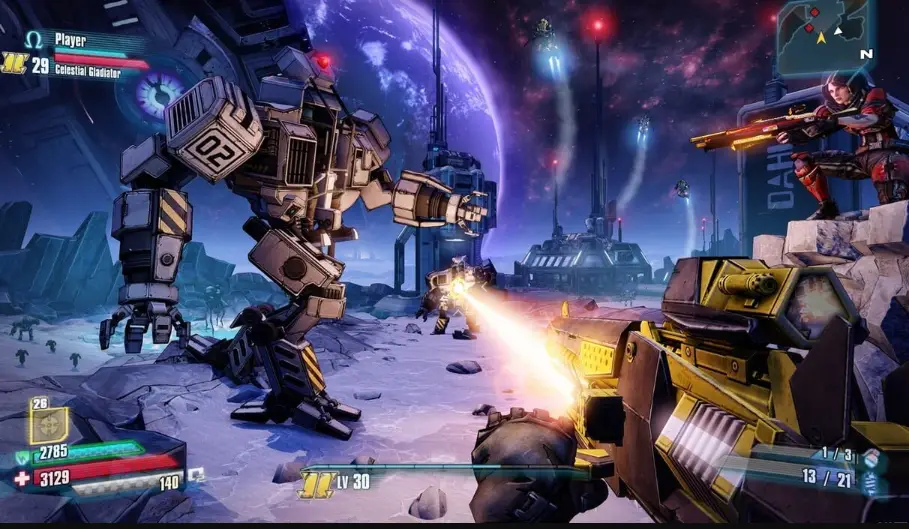 Technically this is Borderlands 2.5 feature one of the most likable antagonists since the release of the Series. Pre-Sequel did not bring much to the table, but focus on what the series does best – Flagship humor and exceptional Looter-Shooter gameplay.
Similar to Borderlands 2, Borderlands: The Pre-Sequel introduces new classes instead of reused the previous ones.
Should you buy Borderlands: Legendary Collection?
Each title of this collection can effortlessly take up ~100 hours of gameplay. Along with the DLC for each releases, you got your self a solid 500 hours of colorful gun drops and special abilities.
If you have that time to spend and always looking for a mature FPS title on Nintendo Switch, this collection is for you.
Something you may want to consider before buying Borderlands: Legendary Collection
It is 1080p 30 FPS on Switch – To my experience, this can be dropped lower in gameplay
It is around ~50$ for a more than 5 years releases (The Pre-Sequel is released in 2014)
If you haven't play any Borderlands title, and happen to own a Switch, this is still a pretty good deal.