Best Iceborne Gunlance
Queen's Panoply – Normal Shell
Broken Silence – Wide Shelling (Before Ruinous Nergigante)
Ruinous Eradication – Wide Shelling (Ruinous Nergigante)
Safi's Shatterbuster – (Custom Shelling Awaken Skills)
Looking for the best Gunlance Builds?
A compilation of Gunlance Builds including True Fatalis Gunlance, the mother of all Gunlance
Iceborne Gunlance New Move
All fourteen weapons of Monster Hunter World got a new move. For Gun Lance, the new Wyrmstake Blast is a powerful addition to the explosive Lance. The result of this move is a rocket-like projectile that sticks to the monster and lets you deal with additional damage when hitting it with a Shell Attack.
(With can result in some hilarious scenery when performed on the rear of the monster)
As usual, the Gunlance can be divided into Long, Wide and Normal Shelling. The list below will have a note on what shelling type the Gunlance. If you need to revisit on the gameplay of each shelling type, check out my Gunlance guide in MHW here.
Best Iceborne Gunlance
Queen's Panoply – Normal Shelling
As a refresh, the normal shelling Gunlance contains five shell ammo and all are used during the Slam attack of the Gunlance.
---
The continuity of the best Gunlance in MHW – Royal Burst. Before Guiding Land, you can upgrade to Highness's Fury. After reaching MR 70, crafting this should be your first priority.
Aside from the standard 667 Damage and 15% Affinity, this … Gunlance come with 450 Poison, which can be used for a comfy build all around
Queen's Panoply's material
Gold Rathian Surprise x3
Gold Rathian Shard x5
Gold Rathian Cortex x4
Rath Gleam x1
PROS
CONS
– High Poison Damage
– All-rounder
– High Sharpness
– Only has level 1 jewel
– Take long to craft
Broken Silence – Wide Shelling
It is generally easier to play compared to the Normal and Long Shelling Gunlance. The Wide Shelling Gunlance playstyle is suitable for Lance player who wants to switch weapon, as this involves poking and alternating with shell attack.
---
This is one of the best looking Gunlance in Iceborne. The Shara Ishvalda's Gunlance comes with 510 Hidden Dragon Element. This can be used with Elementless – If you still prefer that.
The Base Damage is 644 with 0% Affinity and a bonus to defense.
Broken Silence's material
Shara Ishvalda Tenderclaw x4
Shara Ishvalda Tenderscale x6
Shara Ishvalda Tenderplate x2
Shara Ishavalda Gem x1
PROS
CONS
– Good looking
– Kind of easy to craft
– Low Sharpness
– Only has two level 1 slot
Ruinous Eradication – Wide Shelling
Ruiner Nergigante will appear again when you reach MR 99. Beating this Elder Eating Monster will net you the material for this Gunlance
Again, the base damage is pretty standard with 667 Damage, this comes with 210 Dragon Element as well
Ruinous Eradication's material
Annihilating Greathorn x3
Nergigante Hardclaw x4
Eternal Regrowth Plate x5
Large Elder Dragon Gem x1
PROS
CONS
– High Damage
– Good Design
– Level 2 Jewel Slot
– Hard to Craft
– White Sharpness only
Deathlance Vaal Spysa – Long Shelling
The Long Shelling Gunlance allows you to charge the shell attack instead of just firing its away, making it similar to the Wide Gunlance.
Way back in MHW, this type of Gunlance does not receive much favor from the hunters. This is mostly due to the charge time and the immobility of the playstyle. However, in Iceborne, this has been buffed!
Long Shelling Charge time reduce
Highest Wyrmstake Blast damage proc
Playing with this type of Gunlance will need Fous Level 3, Artillery 5 as well as Capacity Boosts
---
The new version of Vaal provides a pretty decent Dragon Lance, in compensating for 575 Damage.
Deathlance Vaalspysa's material
Vaal Hazak Hardclaw x3
Shadowpierce Fang x2
Deceased Shard x5
Deathweaver Membrane x3
PROS
CONS
– Two Level 2 Jewel Slot
– 510 Dragon Element
– Low Base Damage
– Need some time to get used to the playstyle
Safi'jiiva Gunlance
All the Safi'jiiva Gunlance start off with Normal Shell, but you can change this with the Awaken Skill (Shelling Normal/Long/Wide II) Below are all
| | |
| --- | --- |
| Variant | Element |
| Safi's Hellbuster | 180 Fire |
| Safi's Aquabuster | 180 Water |
| Safi's Frostbuster | 180 Ice |
| Safi's Boltbuster | 180 Lighting |
| Safi's Drakbuster | 180 Dragon |
| Safi's Venombuster | 240 Dragon |
| Safi's Bindbuster | 180 Paralysis |
| Safi's Dreambuster | 180 Sleep |
| Safi's Shatterbuster | 240 Blast |
All Safi'jiiva Gunlance has 621 Base Damage and 5% Affinity, plus a level 4 Jewel Slot.
Typical Awakening Skill for an optimal play as below
Sharpness V
Zorah Essence (For Artillery Level 5)
Shelling Normal/Long/Wide II (For your prefer Shelling, default is Normal)
Attack VI
Attack V
MHW Iceborne Gunlance Meta Build
As there are three types of Shelling Attack, you will need some tinkering with jewels for each type of Gunlance, but the Artillery is the central skill for all three types of Gunlance.
In MHW Iceborne, you will get a new skill Artillery Secret – which will boost the maximum level of Artillery to level 5. This makes this skill a fixed one for your build.
And what armor gives you that? The Zorah Magdaros Master Rank armor will grant this bonus with Three Pieces of armor. If you don't have those Artillery Jewel yet, mixin some Alpha variant of Zorah armor will get you all five-point in this skill.
Your next priority is Capacity Boost – which will give you one more shell. The easiest way to get this is via Charm, as Magazine Jewel 2 is rumored to only drop when the moon moves at a certain pattern.
Next off is your usual Critical Eye >> Weakness Exploit >> Attack Boost combination.
The last thing to consider is the Sharpness bar, as those Shell attack will eat away rapidly your Sharpness bar, and the Zorah armor already has taken all of the armor slots for that Master Touch. You can use Sharp Jewel for one point in Protective Polish. Because it is a buff, you will also need Item Prolonger to maximize this bonus duration after Sharpening. The best option is Hard Enduring Jewel 4 (New Jewel in Iceborne) and yes, it is also a rare jewel.
To sum up, here is how a meta build for Normal Shell look like
For Wide Shelling Gunlance, as you alternating between normal poke and shell blast, the Sharpness bar take a slightly lower pressure, you can swap out the Sharp and Hard Enduring Jewel for Critical and Handicraft.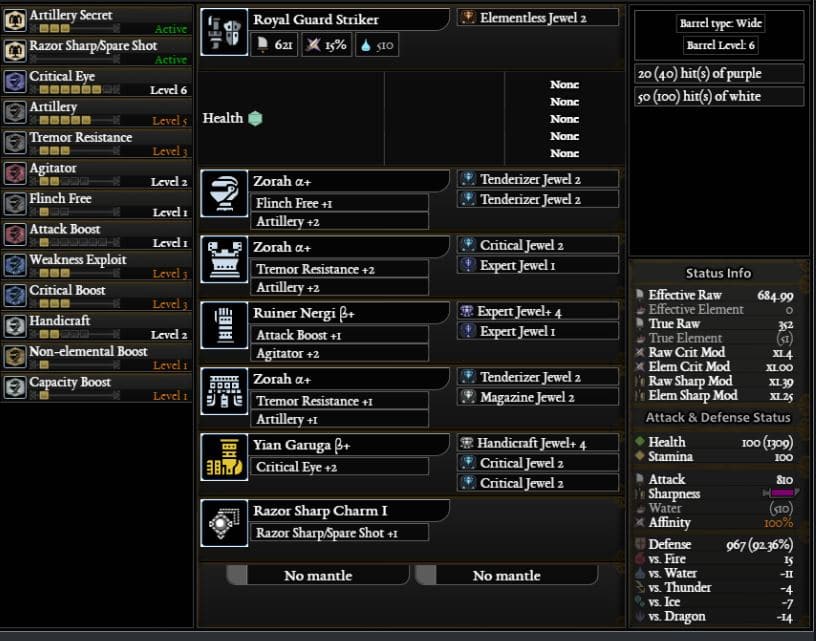 Finally, for Long Shelling, your priority is to maximize Focus, making Charger Jewel 2 a no brainer for this build. As Long Gunlance benefits greatly from the Wyrmstake Blast, Slinger Capacity is a great addition to this build.
This skill is further buff by the Silver Sol armor set (2 pieces)
Conclusion
The Iceborne expansion expands the Gunlance weapon tree to a vast array of design. However, the best ones are pretty easy to pick. It depends on your playstyle (Long/Wide/ Normal) to pick a Gun Lance from the above list.
Keep in mind that while it looks like mostly shooting, the sharpness bar is still there and can be eaten away with just one or two full slamming blasts.
Check out all my fourteen weapons guide compilation below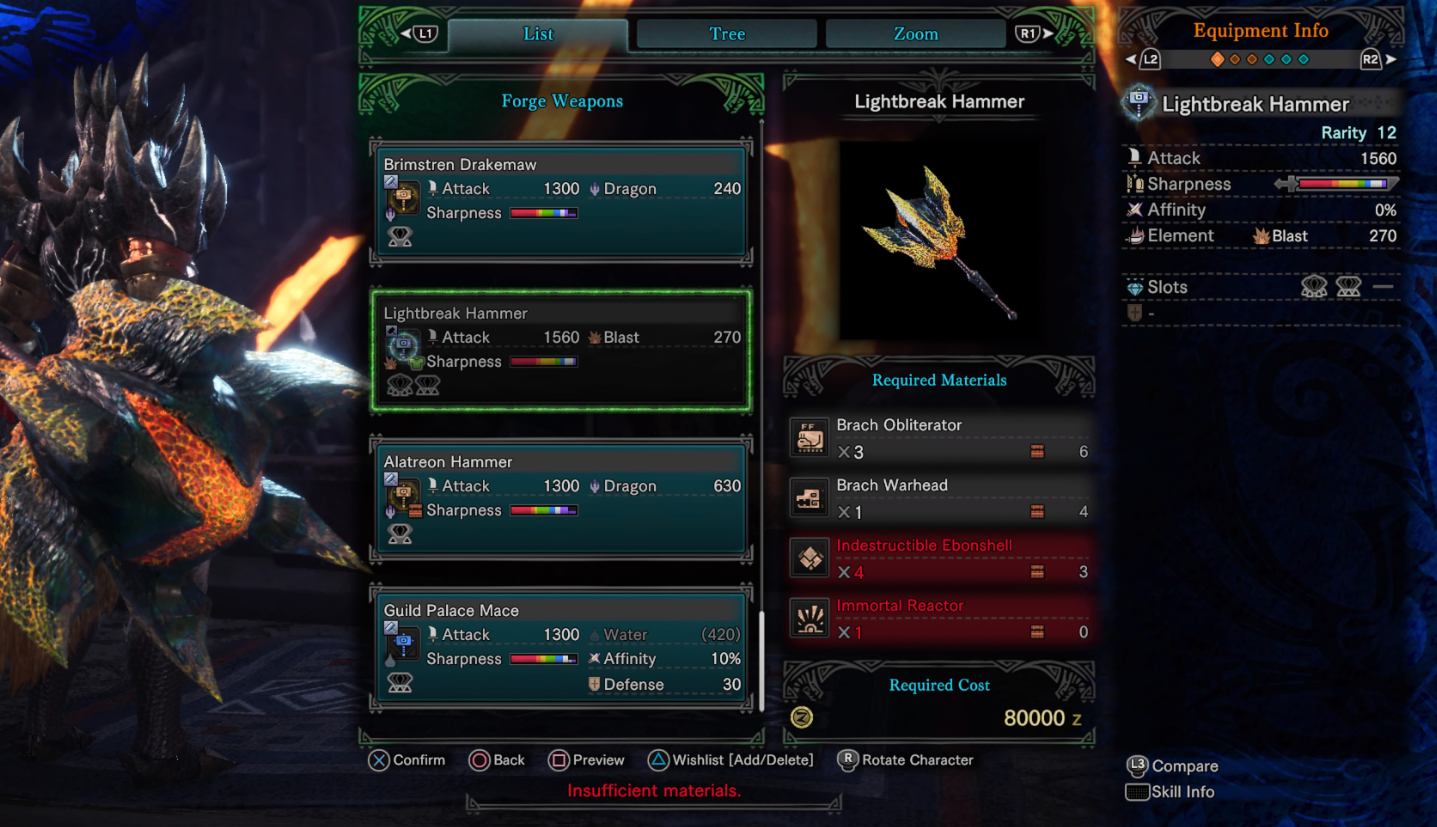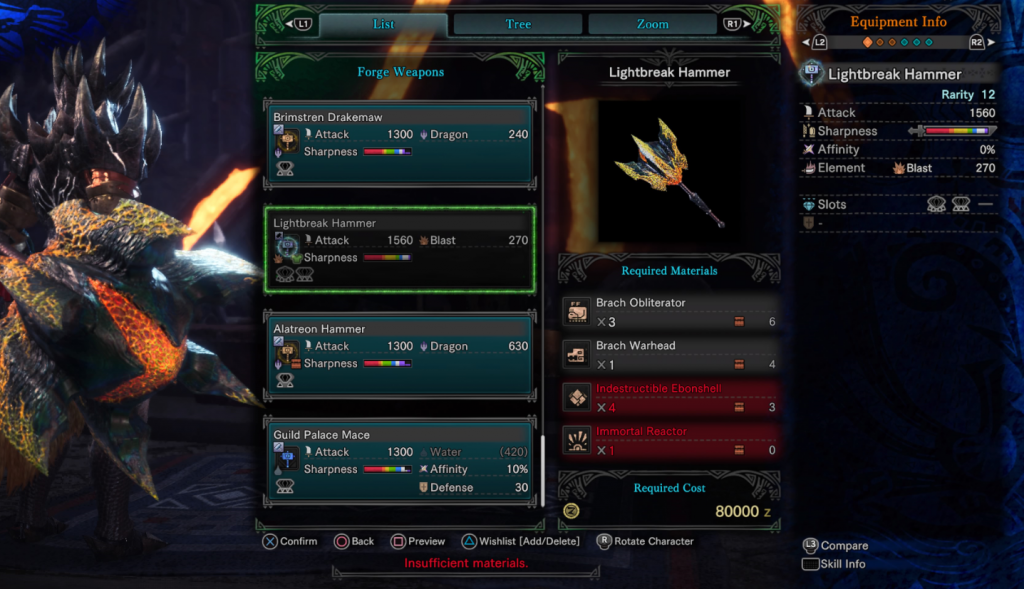 A compilation of MHW Iceborne Hammer Build. This will guide you toward the final update…